Own the Car
You Deserve.

At our website, you can take advantage of many Internet technologies in the comfort of your home. Remember, if you have questions we are only a phone call or text message away!
3 Way Of Nevada is dedicated to NO sales pressure! Please feel free to stop by and browse through our selection, no pushy sales people, just dedicated individuals to help you find what you want.
We take pride in having a family owned friendly, knowledgeable & trustworthy sales team to help everyone interested in our inventory! We are NOT your average Kietzke lot. . . we are PROUD to be different and know that each and every person we help appreciates our different outlook. We welcome everyone to test drive as many vehicles as you'd like- allow our inventory to speak for itself and we know you will appreciate the quality we offer.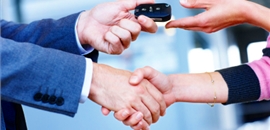 Being different enables 3 Way Of Nevada to pass along huge savings on the highest quality vehicles of your choice. In addition, we offer a full array of financing options to meet your needs.
YES we WILL get you financed! We offer Buy Here Pay Here as well as all other options; including bad credit, no credit, first time buyers, and anything else. We are not limited to bad & no credit- we also deal with many financial options for those with great credit too! We have credit applications available on our website or at our office. Feel free to call or text with any questions.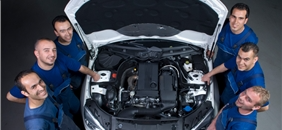 We are here to help with all of your car buying needs! We have access to a full mechanic shop to inspect & repair anything necessary prior to your purchase - but also after your purchase! We work closely with all departments that a vehicle may need, to make your comfort in purchasing with us that much better! We truly strive to make every customer of ours a customer for life!
Come see us or call for details. Our vehicles are priced to sell quickly and we get new inventory every day! If you don't see what you are looking for feel free to call us or stop by to check out our inventory.